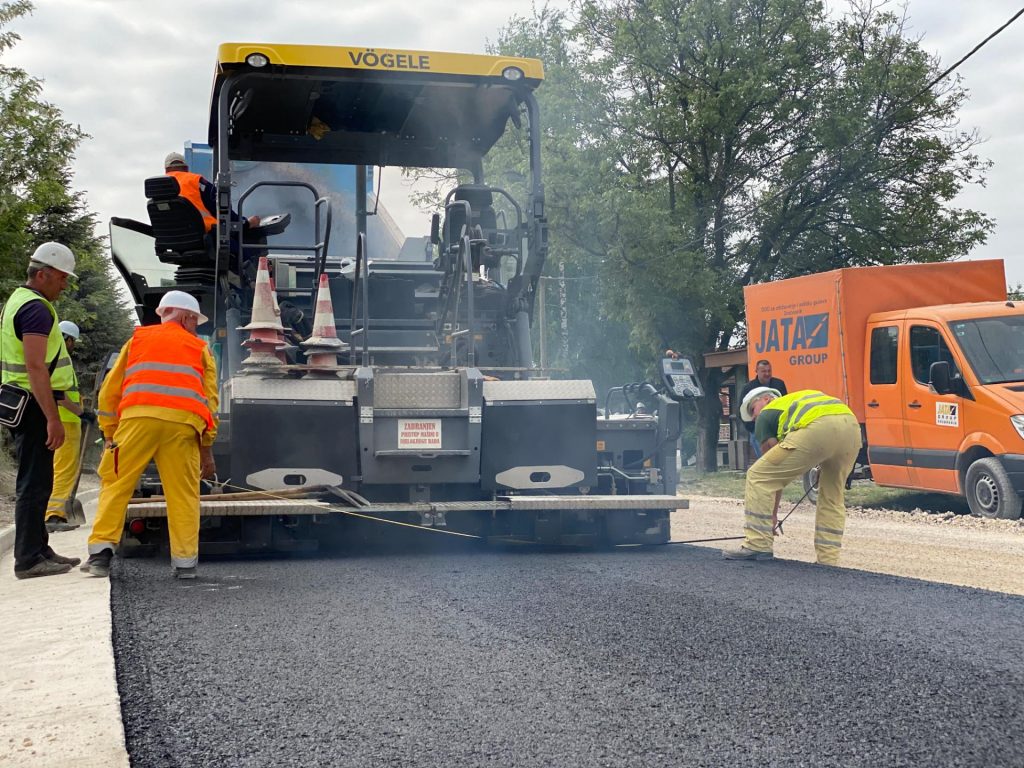 MI SMO JATA GROUP
Naša najveća vrijednost su naši zaposlenici i dugogodišnje iskustvo u građenju i održavanju cesta. Danas, "JATA GROUP" je jedna od najvećih BiH kompanija u oblasti niskogradnje. Poduzeće danas posjeduje dvije asfaltne i betonske baze stacionirane u Srebreniku i Zenici, kamenolome Orlova Klisura u Srebreniku i Široke Stijene u Zenici, te velik broj transportnih sredstava.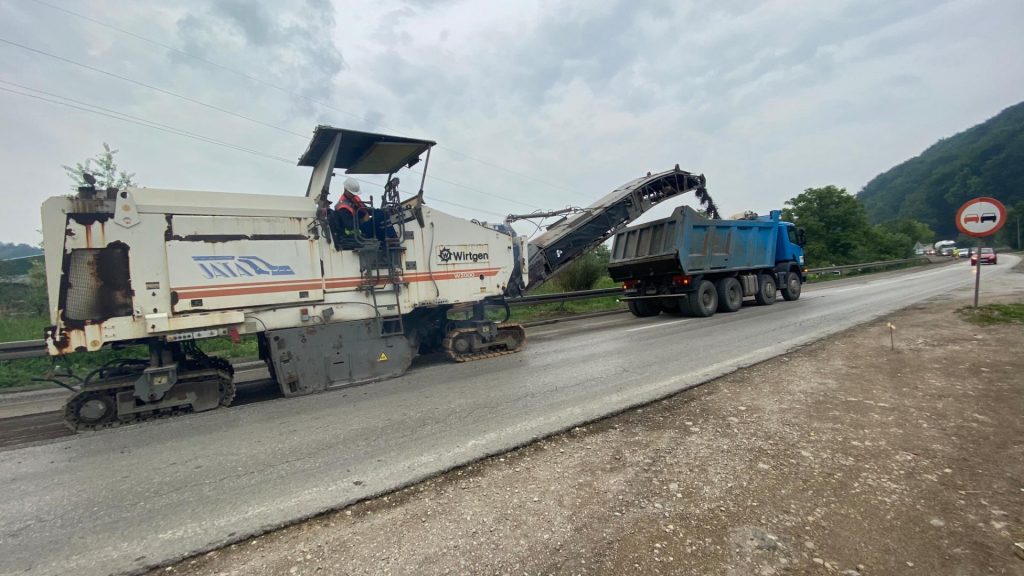 NAJBOLJI KVALITET
Koristimo najbolje materijale i najnovije tehnologije, stoga smo sigurni u kvalitetu poslova koje obavljamo. Naše iskustvo i dugogodišnji rad u ovom području dokazuju da je to istina.
When Ibrić Hamzalija, the founder and owner of JATA GROUP, embarked on a business venture in 1985, it was difficult to predict that one day his company would build the first section of the highway in Bosnia and Herzegovina.
He started his business career in the mentioned years with M.P. Ibrić as a mixed company for transport and trade. Until 1992 in this area, M.P. Ibrić became a carrier of reputable companies in the former Yugoslavia, such as "TAS" – Sarajevo car factory, "INA" – Zagreb Oil Industry, "ELAN" – nautical and ski equipment factory, "HAK-SODASO" – Tuzla chemical industry, etc.
In 1995, M.P. Ibrić grows into a respectable transport company, which transports 2,500,000 liters of white and 1,000 tons of black goods per month. In the same year, the civil engineering sector was founded, and the company will soon start its first business in this field.
JATA GROUP TODAY
Today, "JATA GROUP" is one of the largest BiH companies in the field of civil engineering. We have two asphalt and concrete bases stationed in Srebrenik and Zenica, the quarries Orlova Klisura in Srebrenik and Široke Stijene in Zenica, and a large number of vehicles. We currently employ over 250 workers.
The main activities of the company are civil engineering, production and transport. In addition to road construction, we are also focused on maintenance. As part of regular and winter maintenance, our company maintains 300 km of main roads and 50 km of cantonal roads. As part of the production we can offer all types of asphalt, and our own quarries quality stone.
MISSION
Our greatest value is our employees and many years of experience in road construction and maintenance. We develop our business through the independent development of the company and a transparent relationship with customers, business partners and communities with which we do business.
VISION
Our vision is to become a leading domestic company in providing a complete and quality service of production and construction of road infrastructure, contracting new jobs and penetrating new markets, all based on tradition, knowledge, competitiveness and reliability.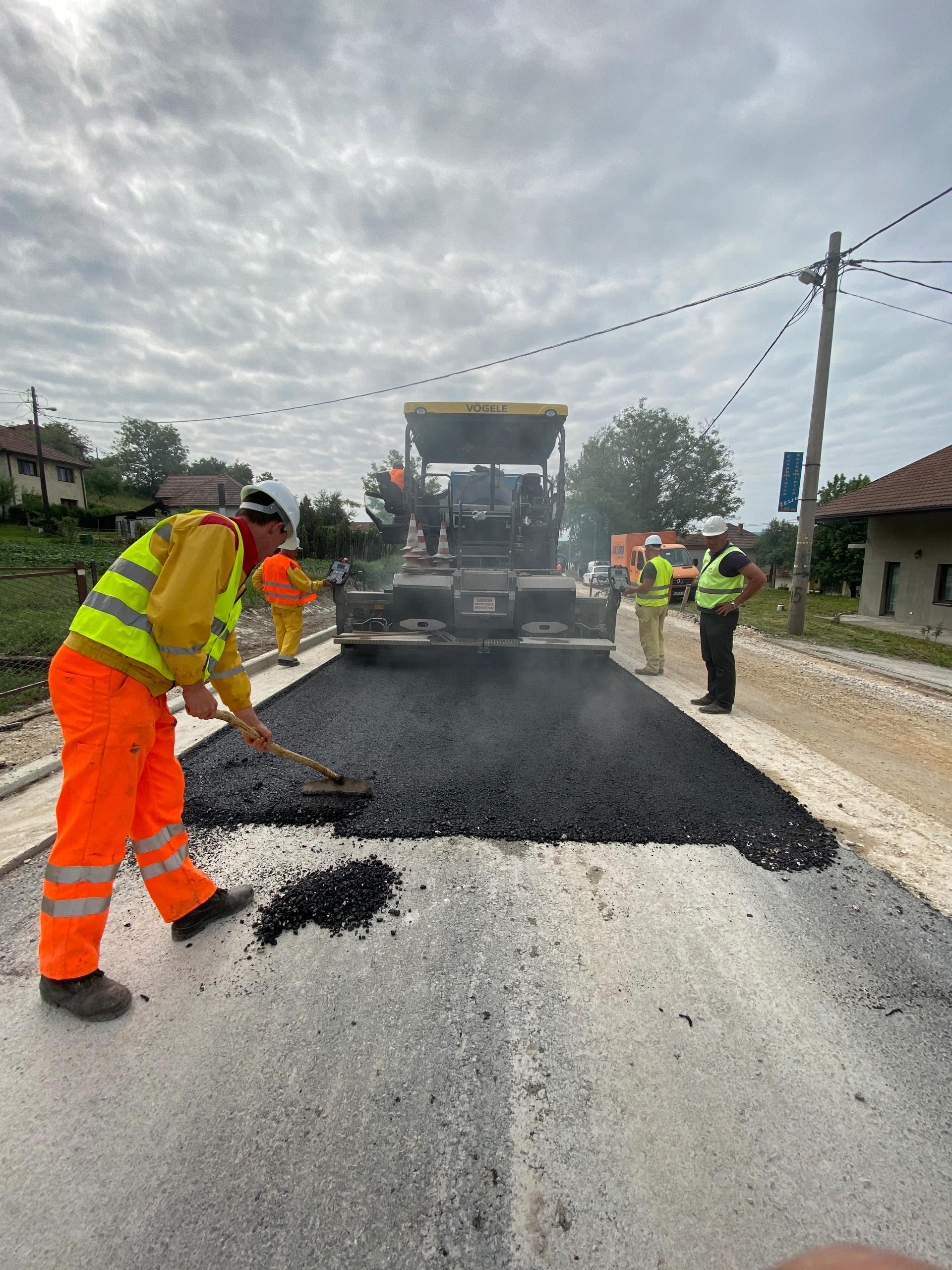 WHAT MAKES YOU DIFFERENT FROM THE OTHERS?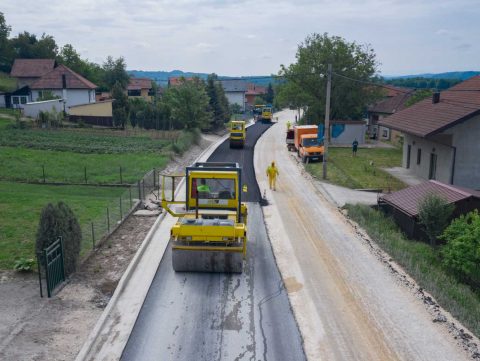 Throughout our work, we have followed our commitment to clients in providing the best services and displaying high-end results.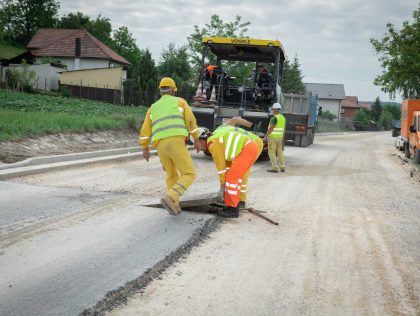 We use the best materials and the latest technologies, so we are confident in the quality of the work we do. Our experience and many years of work in this field prove that this is true.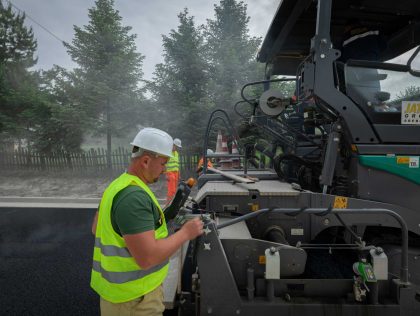 A safe work environment requires good planning, commitment and full safety awareness. It is necessary to understand that, in addition to quality, safety is our main mission.
Director of Jata Group: Almir Ibrić
Technical director: Mehmed Sabirović
Finance Sector: Said Kikić
Civil Engineering Sector: Seid Ibrić
Production sector: Kemal Hasanović
Transport sector: Mustafa Ibrić
Maintenance sector: Meša Smajlović
Commercial Sector: Edis Dizdarević