Civil Engineering
See what types of services we offer in the field of civil engineering.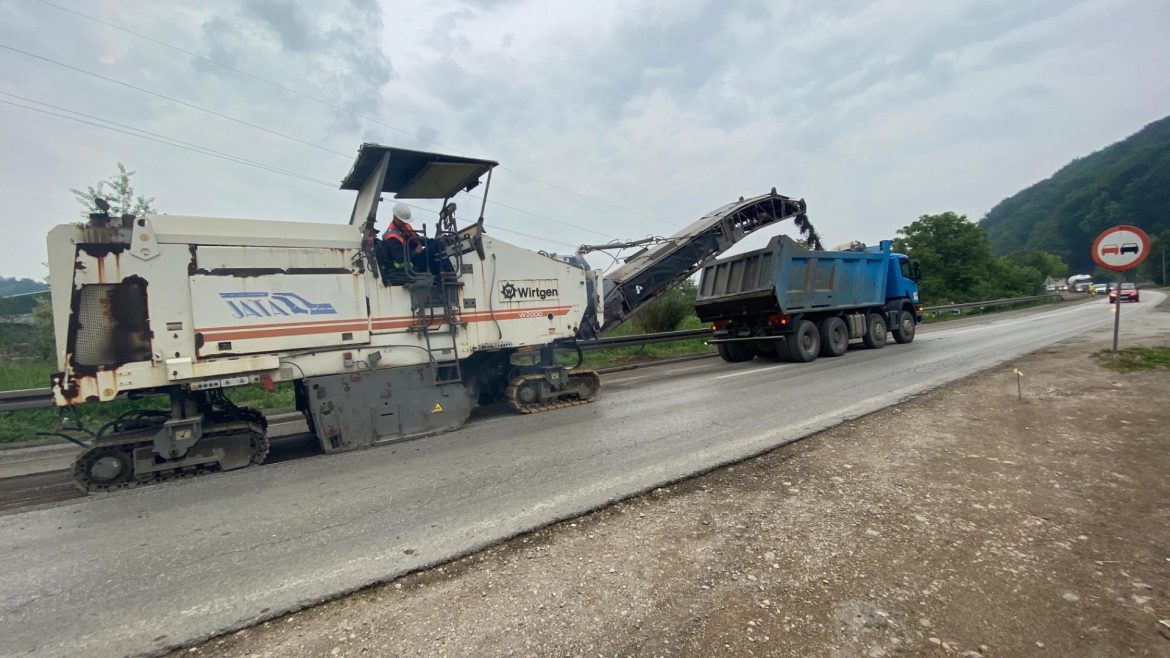 Whether it is the construction of a new road or the reconstruction of an existing one, we can boast of our experience in this business. We are present on highways, highways, regional and local roads. We are working on the reconstruction of airport runways, construction of bypasses, loops.
Also, our company works on exterior landscaping and infrastructure around various types of facilities: sports fields, residential buildings, business facilities.
We choose the highest quality materials that meet all quality standards. Our product range offers us all types of asphalt, and quality stone material of limestone origin. We are equipped with the most modern equipment for performing all construction works according to European standards (cement and lime stabilization of the soil, machine production of concrete gutters, channels, "New Jersey" fences and curbs, directly on the route).
In addition to construction, we are also focused on road maintenance (regular and winter maintenance). Regular maintenance includes:
Repair of pavements (except for the part where the tram or railway line is located), road trunks, retaining and cladding walls;
Maintenance of embankments (planning and alignment), berms and slopes of cuts, embankments and notches;
Production and installation of horizontal and vertical signalization;
Mowing grass and maintaining green areas and plantings in the road belt;
Minor interventions to restore, replace and strengthen dilapidated roads;
Repairs to local pavement damage (impact holes, single and mesh cracks, longitudinal and transverse displacements, softened asphalt curtain, damaged edges and concrete pavement dividers);
Minor interventions in the installation of curbs and construction of footpaths;
Minor interventions to repair landslides and landslides;
Maintenance of roads in winter conditions means works necessary for maintaining road traffic and safe traffic; clearing snow and ice from the road, and sprinkling the road with the aim of preventing ice and ensuring the patency of roads in winter conditions.
As part of road maintenance, we are present at:
MAIN ROADS:
LOT 3 (length of 242,553 km);
M-1.8 (gr. ent) Arizona-(gr. distr) i (gr.distr)-Srebrenik-Šićki Brod, length: 40,849 km
M-1.9 Šamac(gr.ent)-Gradačac-Ormanica, length: 19,846 km;
M-4 Donja Orahovica-Šićki Brod-Tuzla-Simin Han-Kalesija-Memići(gr.ent), length: 71,881 km;
M-14.1 Modriča(gr.ent)-Gradačac-Pelagićevo(gr.ent), length: 13,817 km;
M-18 Banj brdo(gr.ent)-Simin Han, length: 16,082 km;
M-18 Šićki Brod-Živinice-Kladanj-Olovo, length: 65,921 km
M-18 tunel Karaula+trasa, length: 2,377 km;
M-19.2 Vitalj-Vlasenica(gr.ent) length: 11,780 km;
LOT 5b (length: 53,742 km):
M-5 Jajce(od km 18+781) -Donji Vakuf-Travnik-Nević Polje, length: 53,742 km.
REGIONAL ROADS:
R-458 Simin Han – Gornja Tuzla – Površnice, length: 10,10 km;
R-459 Šibošnica (gr.ent) – Dokanj – Tuzla, length: 23,25 km;
L Kalesija – Međeđa – Sapna, length: 13,90 km